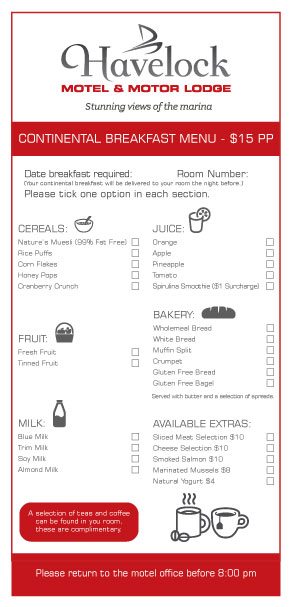 As many of you know we've always offered a delicious Continental Breakfast option, but we've now made it easier for you to order this and enjoy in your room.
Simply pick up a card from the front desk on check in and deliver it back to reception by 8.00 pm to order yours.
We've added some delicious extras too, from as little as $4 choose from
Natural Yogurt
Sliced Meat Selection
Cheese Selection
Smoked Salmon
Marinated Mussels
Enjoy!